How To Adjust the Valves on a Small Block Chevrolet
Related Articles
The guys from Hoonigan heads out to the ECTA standing mile race in Arkansas to see what this series is all about.
[More…]
'TUX' took accolades such as Great 8 Finalist, Goodguys Street Machine of the Year, Street Rodder Triple Crown Award, and more.
[More…]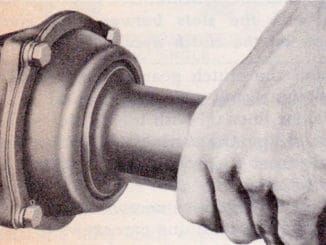 The enclosed driveline, or torque tube, is really a quite effective design — It's advantages are positive location of the rear end, with no Panhard bars, traction bars or four-link setup needed for rear-end stability.
[More…]