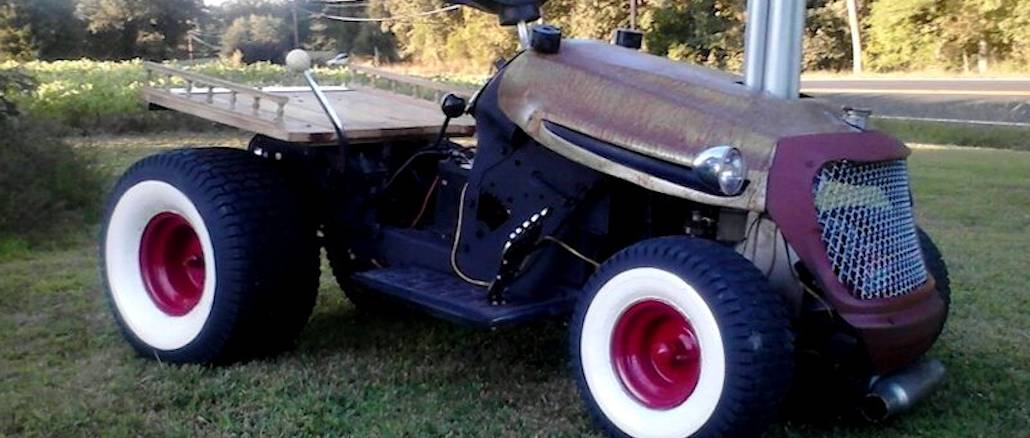 Michael Snow from Horneytown, North Carolina saw our Farmer's Chopper post and shared his Lil' Rat, an old school rat rod lawnmower with us.
He tells us that he had an old riding lawnmower sitting around in the basement he was keeping for parts, and one day he just went crazy on it. He lowered the front end and chopped the hood and grill. The wheels were painted the obligatory red and the tires painted as wide white walls.
He rusted out the hood and built a custom bed/seat for it. He said that "it looked and sounded mean, but was not very fast". So he straight axled it for positive traction and swapped some pulleys around for speed. He tells us it will do around 35 mph – if you can hold on to it.
Michael added nearly 50 lbs of weight and built some custom wheelie-bars to keep the front end near the ground. Other than a bunch of scrap metal he had laying around, and some parts donated by buddies, he has a grand total of about $40.00 into the project.