1970 Plymouth Barracuda Pro-Street Build
1970 Plymouth Barracuda 528ci HEMI Pro-Street built by BBT Fabrications of Mahomet, Illinois…
Related Articles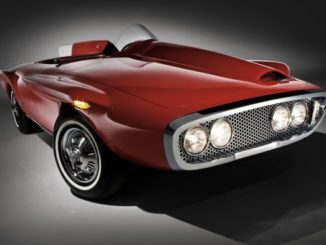 Designed by Virgil Exner Sr., the 1960 Plymouth XNR concept car was built on a modified Valiant chassis to rival Corvettes of the late 50s.
[More…]
We look at Phillip Huff's beautifully restored 1964 Plymouth Barracuda Valiant at the 2018 Holley Hot Rod Reunion in Bowling Green, KY.
[More…]
For generations hot rodders have pulled bigger and more powerful engines out of other cars to use in their DIY hot rod projects. Back in the '50s gearheads would spend hours hunting for Cadillac and Oldsmobile engines to use in their rods. In the '60s builders started pulling Hemis, Pontiac 455s, Ford Cammers, and of course the big-block Chevys out of cars to power their gassers, T-buckets and other custom powered street machines.
[More…]