Metal-shaping with Simple Hand Tools
Roadkill Customs has evolved into the de facto resource dedicated to low budget, back yard builders and do-it-yourself hot rodders...
Related Articles
This Shoebox Ford was shot at the Annual Freak Race held by the Ford-Freak club of Finland. This was the fastest run at the track at the time… Also of Interest: Common Offroad Driving Techniques
[…]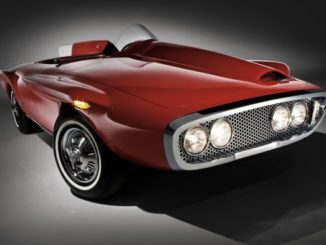 To borrow a line from the late Hunter S. Thompson, this '60s Plymouth concept car was "too weird to live, too rare to die". Designed by Virgil Exner Sr., the 1960 Plymouth XNR concept car was built on a modified Valiant chassis as an answer to the vast popularity of Corvettes at the close of the 1950s.
[…]
Check out this insane 1967 Volkswagen Beetle turned radical GSX-R1000 powered Volksrod from the clearly creative mind Steve Hudlow and his crew at Hudlow Axle in Rossville, Georgia. This Thing Rips ~ It is powered by a liquid-cooled
[…]