1959 Chevrolet El Camino Sleeper Build
Related Articles
Mustang Kyle's '67 Mustang underwent an extreme widebody modification and now tops a '99 C5 Corvette with 5.7-liter LS1 V-8 engine.
[More…]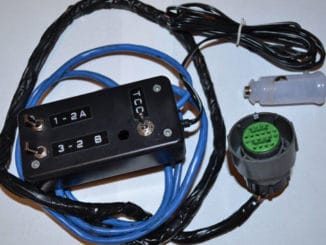 A simple device with a few switches and a salvaged connector allows direct control of shift solenoids bypassing the vehicle computer.
[More…]
Chip Foose customizes one of his dream cars, one from the year he was born; the 1963 split-window Chevy Corvette.
[More…]