How To Notch Tube With An Angle Grinder
Related Articles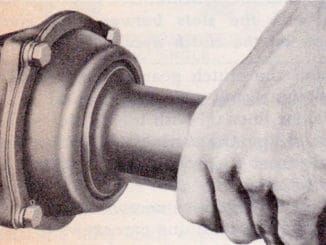 The primary complaint about an enclosed torque tube driveline is that there are very limited ratios available for the rear end.
[More…]
Owen Jeancart's photo journal of Bomber Seats crafted from .063 aluminum for Warhawk, a 1931 Model A inspired by WWII Curtiss P-40 Fighters.
[More…]
Dan at DD Speed Shop has figured out how to shorten a longbed C10 to shortbed without any welding on the frame.
[More…]