How To Adjust Hydraulic Valves Right The First Time, Every Time
Related Articles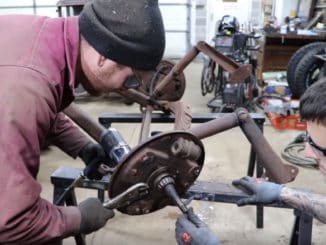 Matt and Mike show the down and dirty on how to blow apart a front axle. There were only a few parts that were tossed in the trash.
[More…]
Matt from IronTrap Garage goes over the correct steps needed to build a Metal Roof Insert for your own Ford Model A Coupe.
[More…]
In this video we are going to show you how to mix flat or matte black paint when painting a car.
[More…]