How To Get Neat MIG Welds In 3 Steps
Related Articles
Pertronix Ignitor Electronic Ignition replaces breaker points and troublesome stock ignitions.
[More…]
Have you ever debated whether to Polish or Compound… or maybe Wetsand? Learn what each process accomplishes on the same scratch to better understand the capabilities and purpose of each respective technique.
[More…]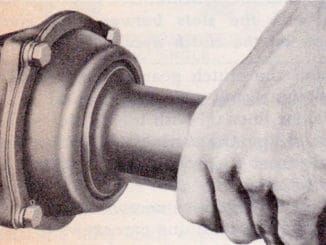 The enclosed driveline, or torque tube, is really a quite effective design — It's advantages are positive location of the rear end, with no Panhard bars, traction bars or four-link setup needed for rear-end stability.
[More…]