How To Determine Your Engine's Redline
Related Articles
Scott goes over how to prepare your collector car or daily driver for storage over the winter.
[More…]
Tire Stickers Tire Lettering Kit – Create Your Own Custom Tire Lettering Add-On Accessory – Fits all vehicles! No more boring, plain black tires! Trick out your ride with custom raised white tire lettering on
[More…]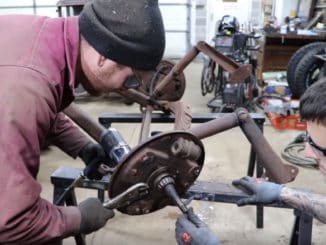 Matt and Mike show the down and dirty on how to blow apart a complete front axle. Surprisingly there were only a few parts that were tossed in the trash.
[More…]