DIY Cab Corner Replacement on a Chevy C10
Related Articles
From Skills and Trade ~ In this video, you'll learn how to sand and polish a steel rim to a mirror finish.
[More…]
Thinking of performing your own LS engine swap? Chase Christensen, editor of LSX Magazine, takes you through every component and solution that you'll need to consider when tackling your own swap. From engine mounts to
[More…]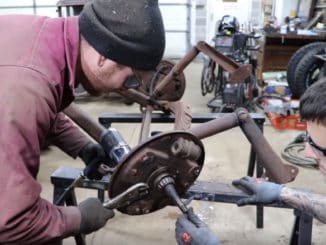 Matt and Mike show the down and dirty on how to blow apart a complete front axle. Surprisingly there were only a few parts that were tossed in the trash.
[More…]